*** GHS Incoming Freshmen *** Giddings High School Freshman Orientation will take place on Tuesday, August 3rd, at 6PM in the GHS Cafeteria. All incoming freshmen are strongly encouraged to attend!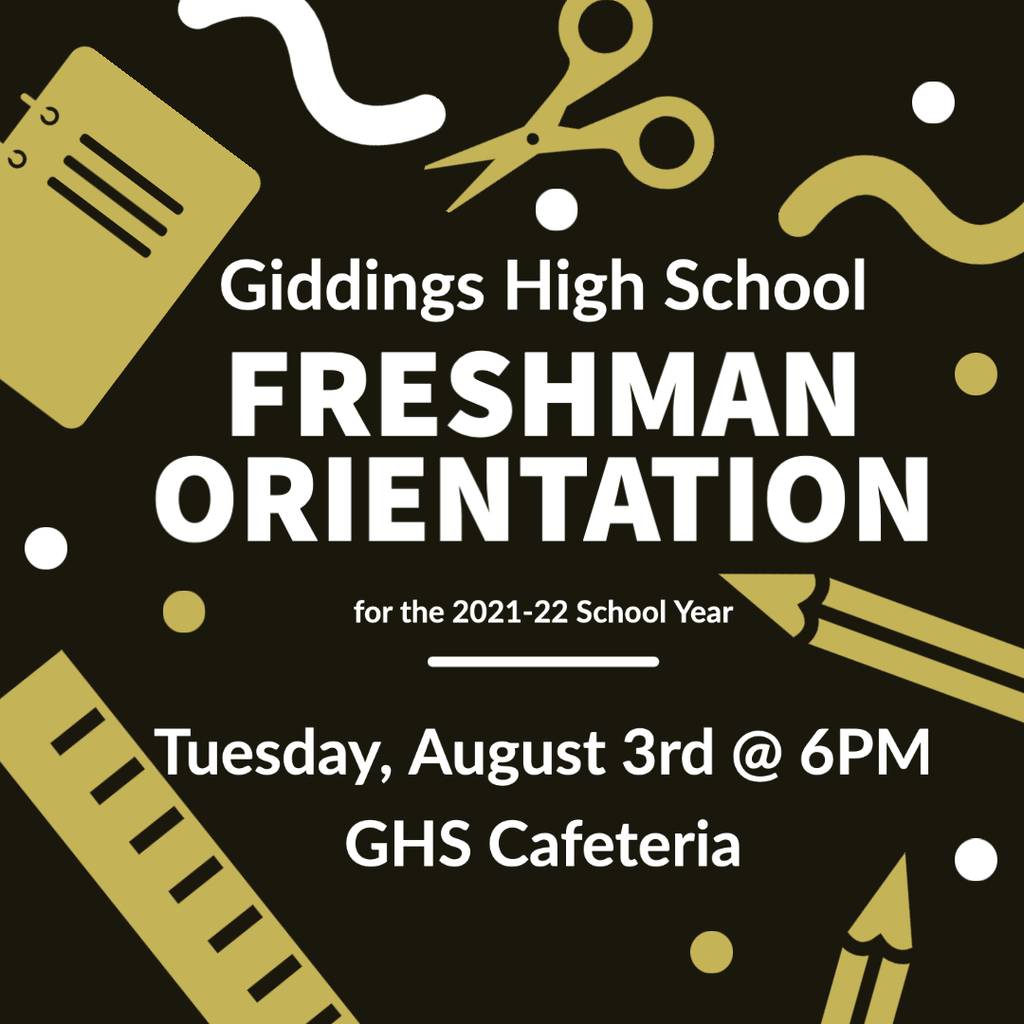 *** GHS Seniors *** GHS will be offering several certification programs this year in the following career areas: Veterinary Assistant, Medical Billing and Coding, EKG, Pharmacy Technician, and Patient Care Technician. If you would like to hear more about these programs, please attend the informational meeting on Monday, August 2nd at 6pm in the GHS Cafeteria.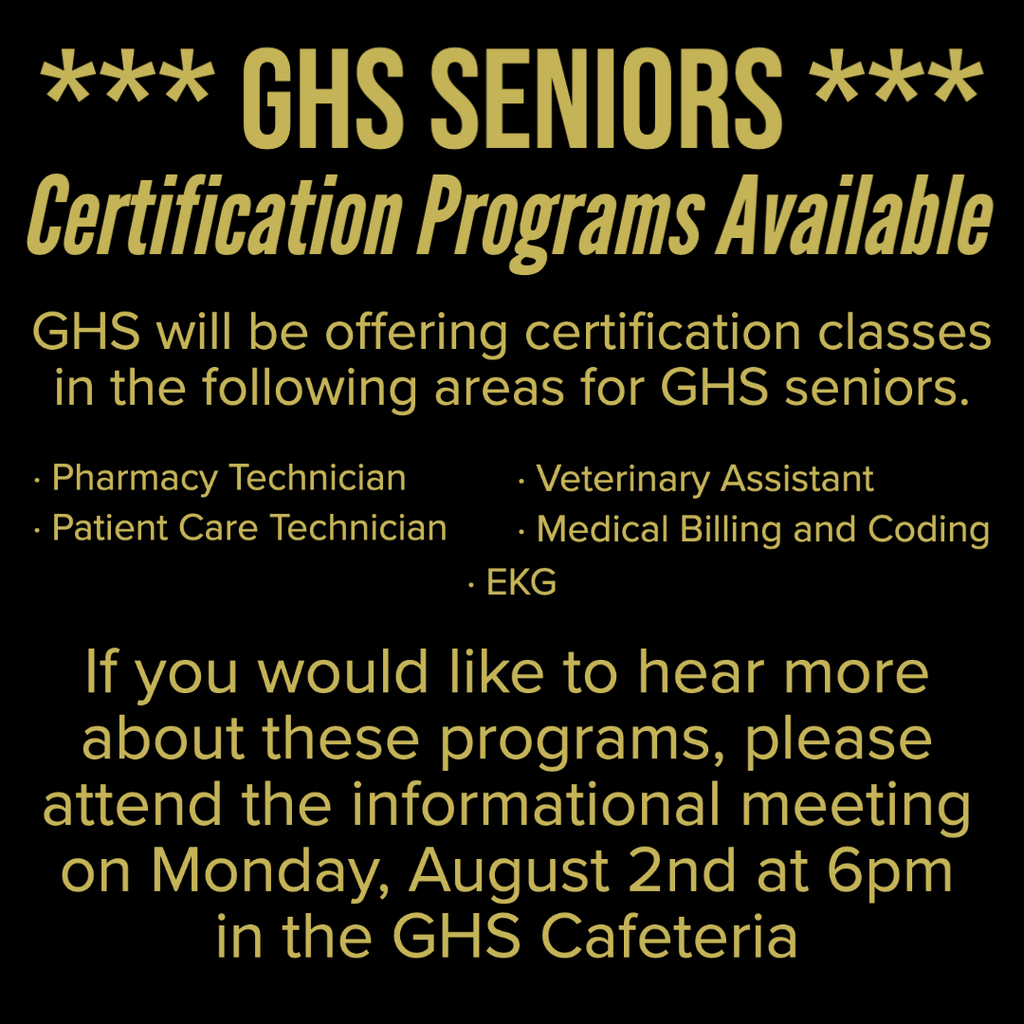 STAAR results are available online. We strongly encourage parents to log in and learn more about their child's STAAR results for the 2020-2021 school year. This link will give you step by step instructions on how to access their results. You will need your child's social security number to lookup their unique access code.
https://bit.ly/STAAR-2021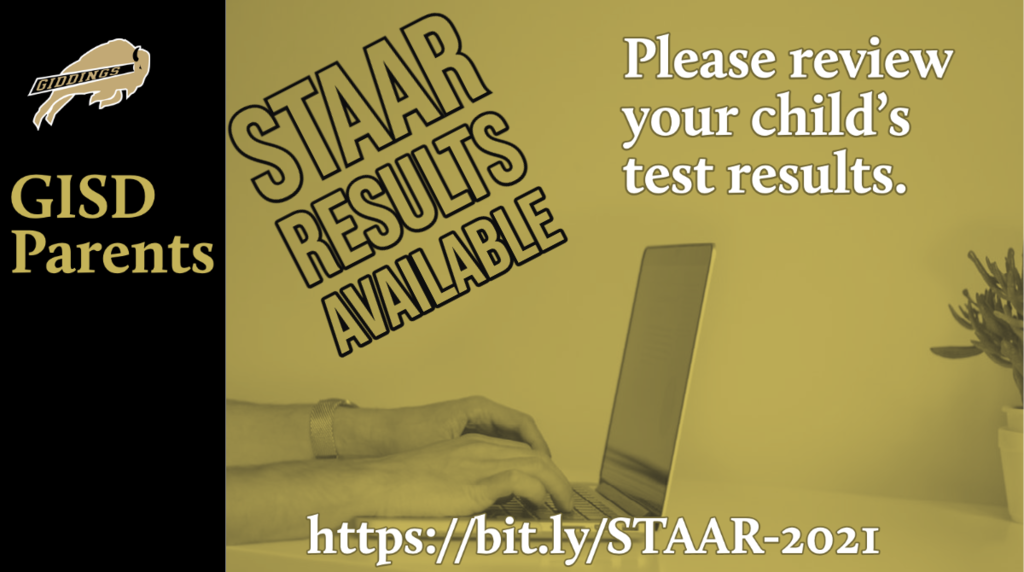 The 2021 Buffs Football Camp for incoming 1st through 6th graders will be held beginning Monday, July 26. The camp is 3 days, running from 8am to 10am each morning. A printable registration form can be found here:
https://5il.co/vcj9

Buffs Basketball Camp for incoming 4th through 6th graders will start on Monday, June 28 and run through Thursday, July 1. Camp will take place in the High School Gym from 1pm to 2:30pm each day. The cost of the camp is $45. The Camp flyer can be found here:
https://5il.co/umb9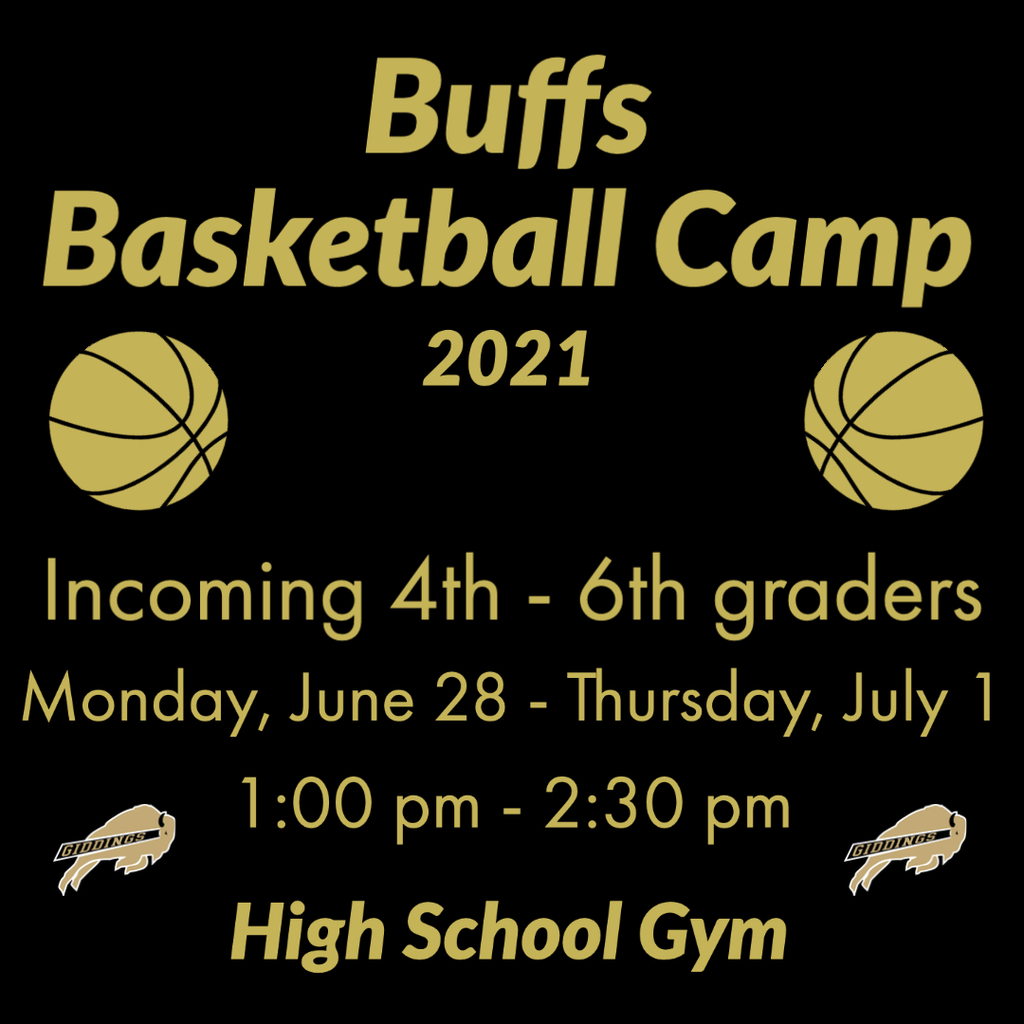 GHS Graduation photos are available for pickup at the high school office. Office hours are 8am to 4 pm, Monday through Thursday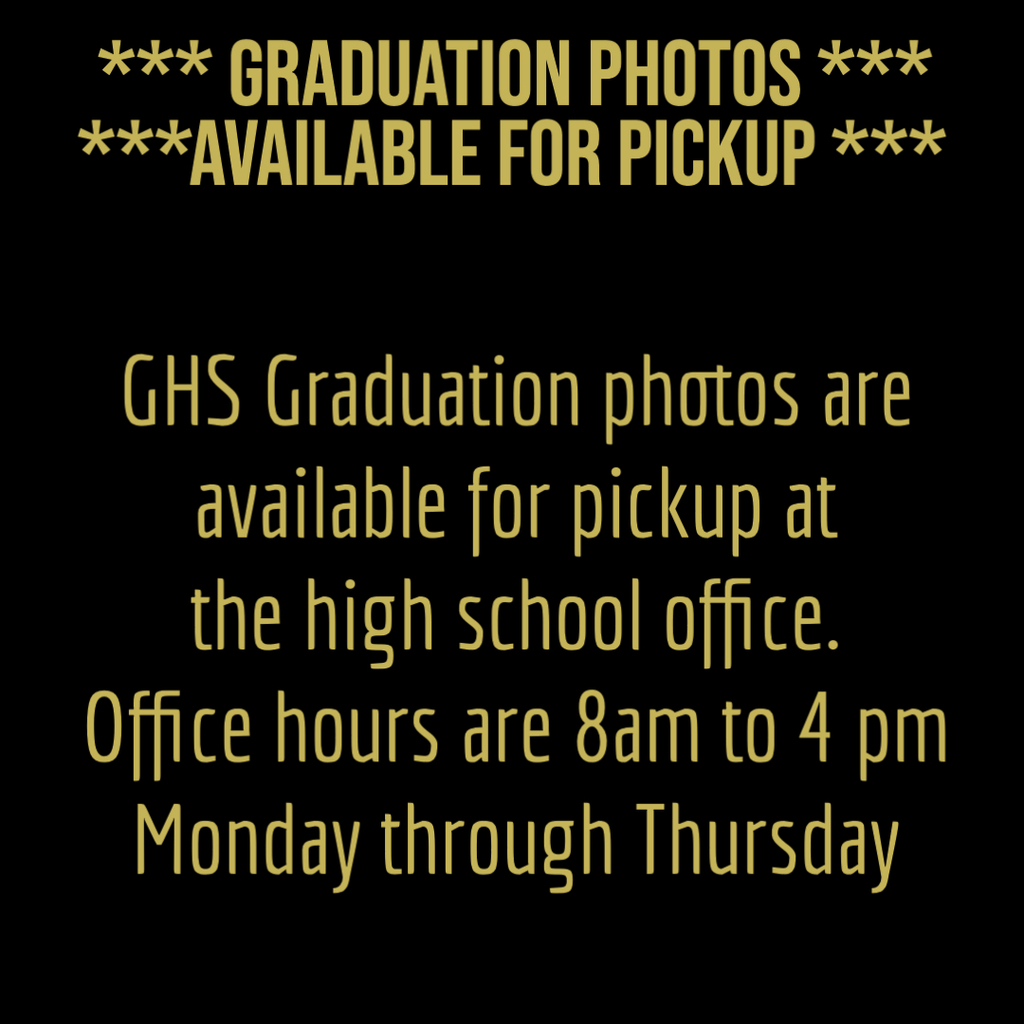 The school supply lists for Giddings Elementary, Intermediate, and Middle Schools are now available. They can be found here:
https://www.giddingsisd.net/browse/221832
Supply lists for Giddings High School will be course dependent and vary depending upon individual student schedules.

*** GRADUATION POSTPONED *** Due to the threat of severe weather, the Commencement Ceremony for the GHS Class of 2021 will be postponed until tomorrow, Saturday, May 29, 2021 at 8pm. This decision is being made early in order that family and friends may adjust plans accordingly. Seniors will still attend Grad Bash tonight.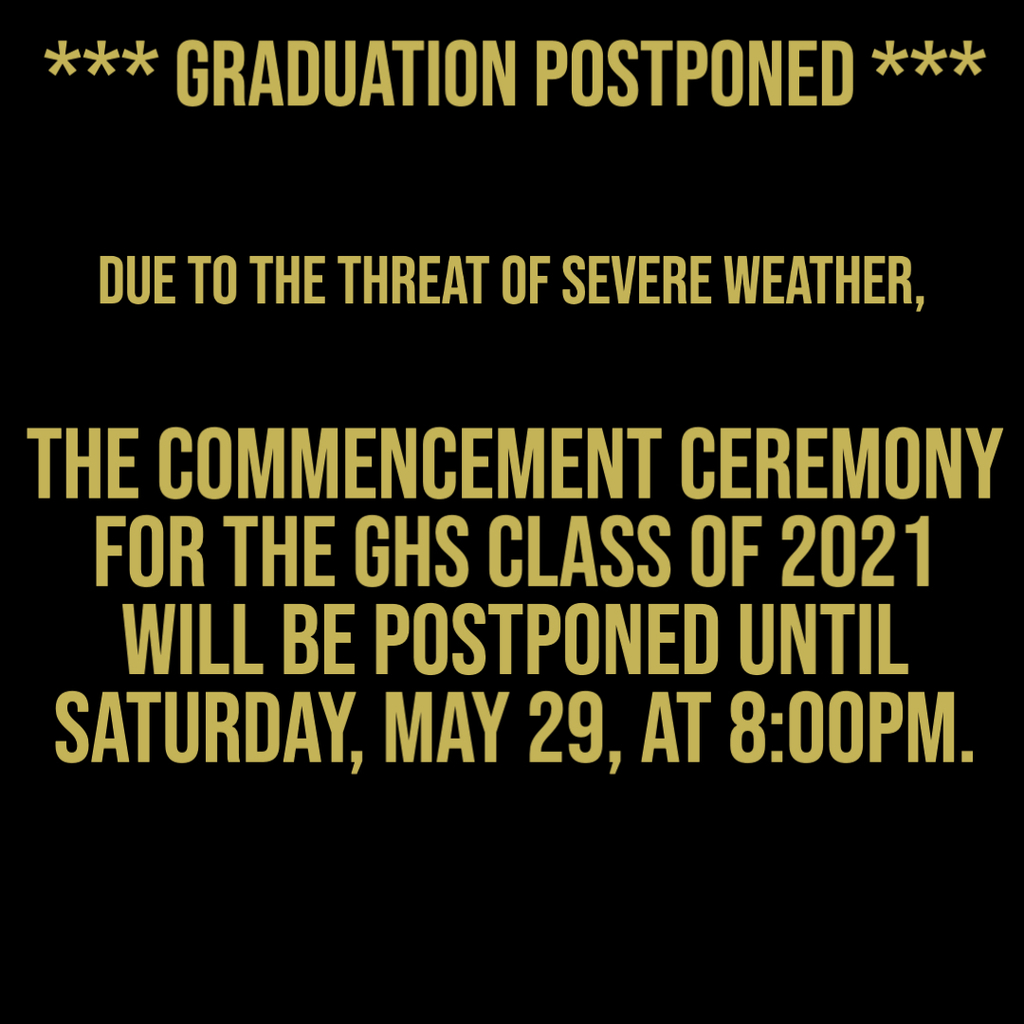 KINDERGARTEN GRADUATION RESCHEDULED!! The Kindergarten Graduation ceremony originally scheduled for tonight is being postponed due to weather. The ceremony will be held Wednesday, May, 26 2021 @ 6pm.

Tonight's Band Concert has been RESCHEDULED due to dangerous weather conditions! The Concert will be held on THURSDAY, May 20, at 5:30 pm. Stay Safe!

New speed limit signs have been posted on Middle School Road. They now include an additional time frame of 11:45am to 1:15pm in order to reduce speeds during the lunch period. Thank you for helping keep our kids safe!

The Buffaloes varsity baseball team defeated Gateway Prep in the 3rd game of the series (6-3), earning the Bi-District Championship and advancing to the next round of the playoffs. #GoBuffs

The Buffaloes baseball team defeated Gateway 17-8 in game 2 of the Bi-District playoff series. Game 3 is now underway.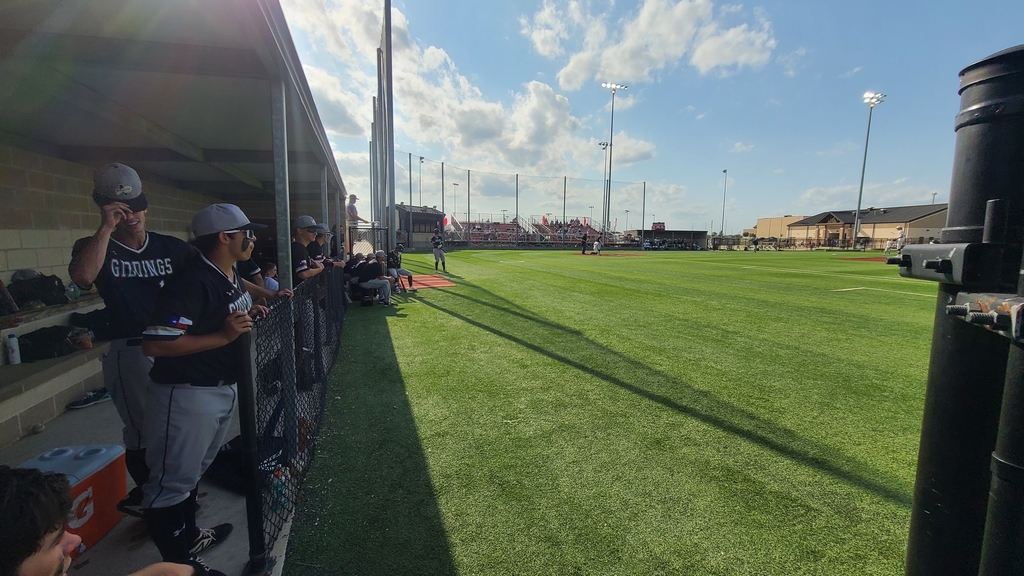 The Buffs baseball team will be competing in the first round of the playoffs this Thursday and Saturday at Georgetown East View High School vs Gateway Prep. Thursday @ 7:00 Saturday @ 2:00 Game 3 if necessary will be 30 minutes afterwards

The Giddings High School Spelling team just captured the 4A State Championship in UIL Academic Competition! #GoBuffs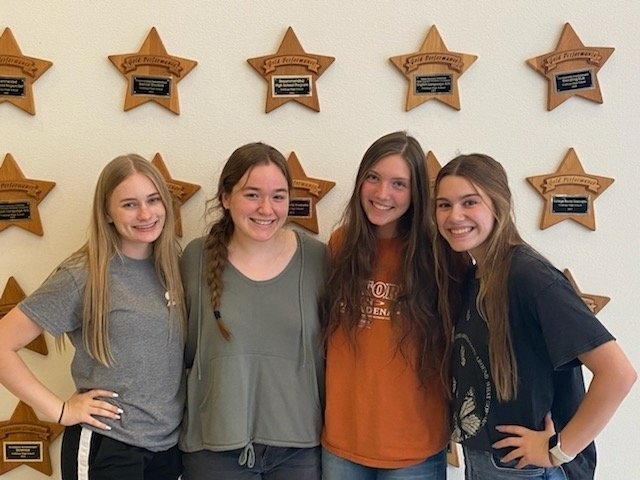 Giddings ISD is now accepting transfer applications for RETURNING students for the 2021-2022 school year through April 30, 2021. Beginning May 1, GISD will be accepting applications for NEW students. The deadline to submit will be May 31, 2021. Transfer applications may be submitted to the Giddings ISD Administration Building, Monday through Friday, 8am to 3pm. Transfer applications must be submitted by the deadline indicated above. The Transfer Application Form can be found HERE:
https://5il.co/frqg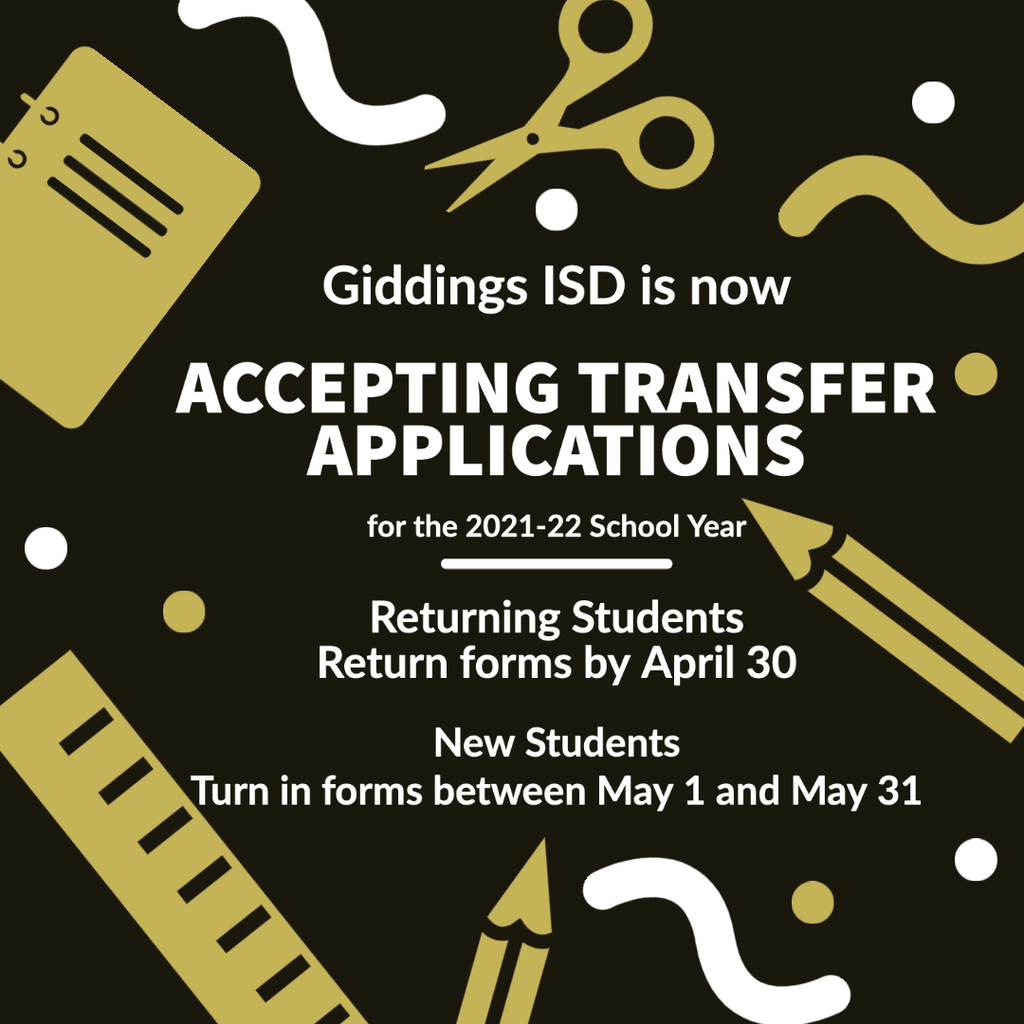 Attention GHS Seniors! Deadlines are approaching fast for many scholarships! Check out the dozens of scholarship opportunities that are available to help fund your next level of education, whether that is a trade school, college, or university. Act now!
http://bit.ly/GHS-2021-Scholarships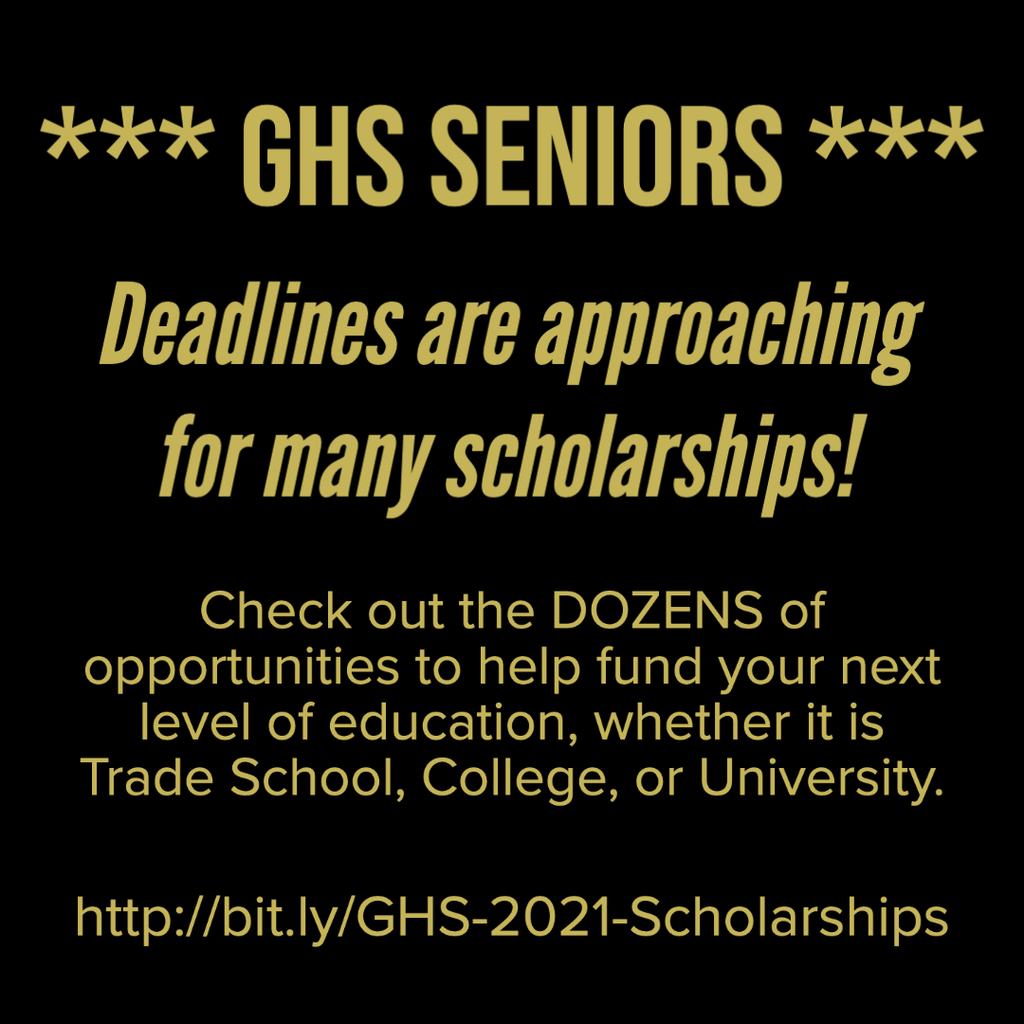 The Giddings Buffaloes boys soccer team advanced to the Regional Quarterfinal round of the playoffs and will meet Royal @ Columbus at 7pm TONIGHT (Thursday). Tickets are $5 at the gate. #GoBuffs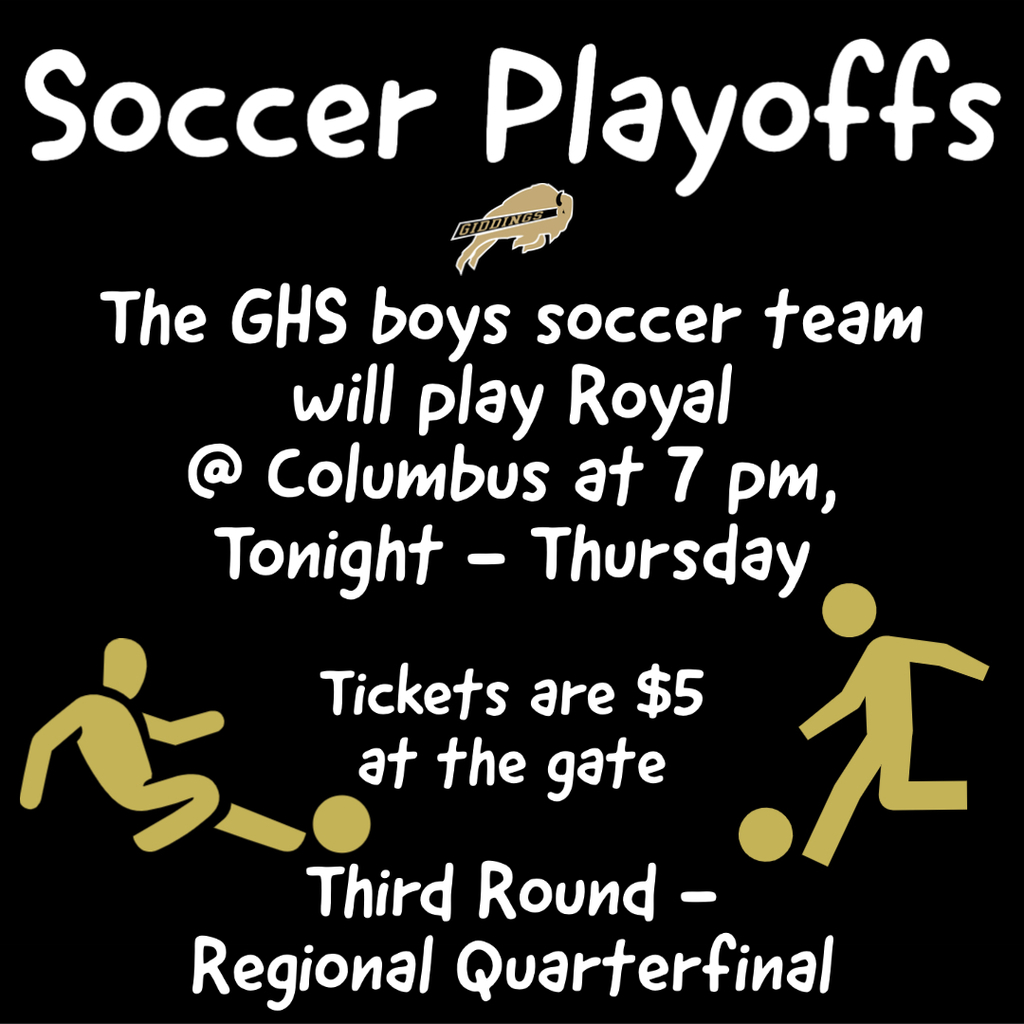 ** Soccer Playoff Info** Area Championship Matches will be in Cameron on Tuesday night! The Lady Buffs will play at 6pm vs Lake Belton, the Buffaloes will play at 8pm vs Robinson. Giddings is the home team for both games.All tickets $5 at the gate. #GoBuffs