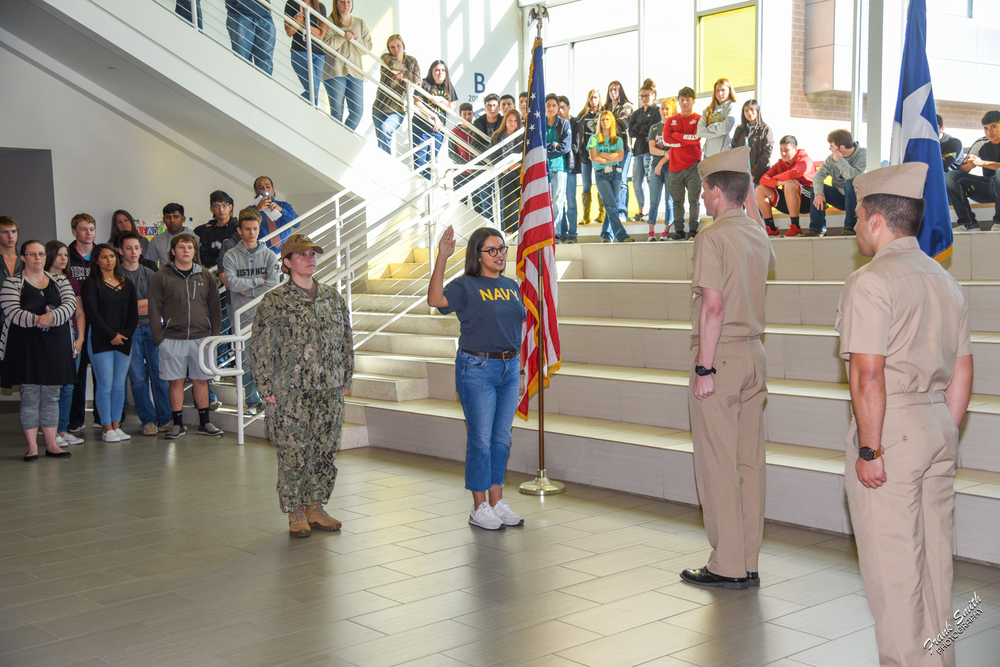 GHS senior to enter elite Navy program
GISD Public Relations
Tuesday, December 10, 2019
After Giddings High School senior Nadia Luna made a perfect score on a placement exam, she was offered entry into one of the most elite divisions of the US Navy.
Luna enlisted into the Navy for 6 years as a Nuclear Engineer to include a $30,000 enlistment bonus with an extra $2,000, when she passes her first physical fitness test.
She enlisted into the paygrade of E-3, and she will be attending Navy Recruit Training in Great Lakes, IL for 2 months.
Once she graduates, she will be attending Nuclear A School, Nuclear Power School, and Nuclear Prototype Training in Charleston, SC for 18 months.
After graduation she will be assigned to the Engineering Department of a nuclear reactor for an aircraft carrier or submarine for nuclear operations.
Commenting on her choice to serve in the Navy, Nadia said, "The military has been a on and off question for me for about 3 years. The Navy stands out to me the most. I love how different it is from all the other branches and the thought of being in the water. The Nuc program gives me a nervous kind of excitement. I know it won't be easy and that makes me want it so much more! I've prayed very much and have talked to many different people. I know it will set me up for success and be worth it in the end. Through this whole decision I've stuck with Jeremiah 29:11 and have been striving that I would have a sign of my future whether it was being a Special Ed. Teacher or the military and I believe this was the call!"