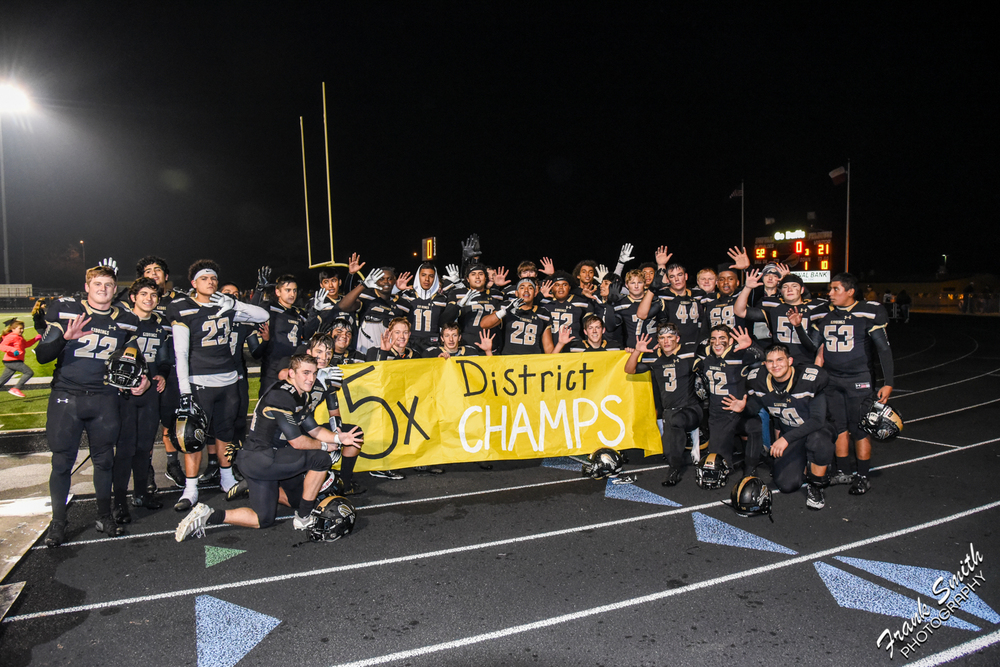 Buffs Win 5th Consecutive District Championship
GISD Public Relations
Saturday, November 09, 2019
Buffs Varsity Football Racks up 5th Consecutive District Championship
The GHS Buffaloes varsity football team won their 5th consecutive District Championship by defeating the La Grange Leopards 56-21 on Friday night.
The Buffaloes will play Houston-Kashmere on Thursday, Nov. 14 at Buffalo Stadium. Kick off is 7:00 pm.
Although the Buffs had the same 4-1 district record as Bellville, their head-head game had Giddings on top by a score of 30-16, so the Buffs earn the District title.
Advancing to the playoffs from 4A-2 Region III District 12 are: Giddings, (#1), Bellville (#2), La Grange (#3), and Smithville (#4).